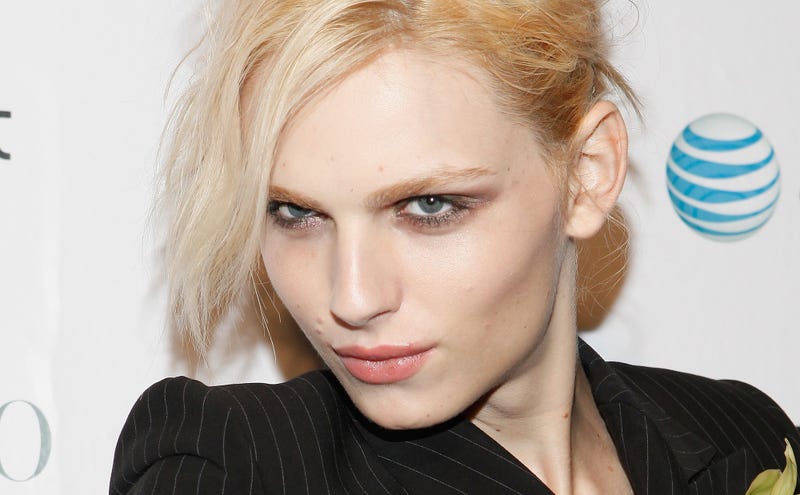 Australian fashion model Andreja Pejic has never shied away from bending gender about as far as it can go. Previously mum about the extent of her gender variance, the model has now come out as a trans woman. Although this is probably not altogether too surprising for those watching her career with interest.
Pejic offered a tripartite exclusive coverage of her story to Entertainment Tonight, People.com and Style.com. Pejic is an extremely well known model and has modeled men's and women's collections both in fashion shows and on the covers of such magazines as Elle and New York since she started her career in 2007. She even worked David Bowie on his music video, "The Stars are Out Tonight," alongside Tilda Swinton. Moving forward with the support of her agency and her family, she will only be modeling women's fashion from this point on.
Pejic joins a growing number of trans models who are coming out publicly. A year after Pejic start modeling, Isis King made headlines as the first trans woman to compete on America's Next Top Model. Two years later, model Lea T came out to the world as transgender in French Vogue. Former RuPaul's Drag Race contestant Carmen Carrera is well on her way to being a supermodel.