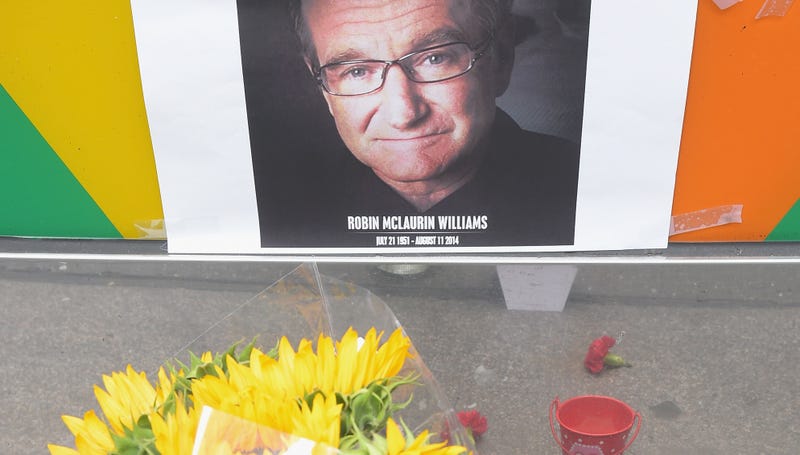 As if we haven't had enough of the Family Research Council's bigotry, they're at it again in a new essay horrifically connecting actor Robin Williams' history of overcoming alcohol and substance abuse through rehabilitation to the need for "sexuality reorientation," or, you know, that "conversion therapy" shit we know doesn't work, never did, and only harms queer people?
Fuuuuuuck this shit, where the Family Research Council drags up all of Williams' history of drug and alcohol abuse in order to make some absurd kind of claim that rehab is totes the same as "reorientation." They sure as hell looooove to discuss his addiction, and his struggles, and his suicide, but they conveniently leave out talking about the fact that Williams struggled with bipolar disorder and was diagnosed with Parkinson's just before his death. Like that has nothing to do with either his history of addiction or his suicide? It doesn't fit their narrative of comparing completely reasonable rehabilitation practices to a profession-wide view that conversion therapy is shit:
In light of this history, I have only one question for socially liberal political activists — why aren't you trying to outlaw rehab?

I ask the question because such activists are trying to ban a form of mental health treatment — not drug and alcohol rehabilitation, but "sexual orientation change efforts" ("SOCE"), also known as "sexual reorientation therapy." Such therapy involves assisting people with unwanted same-sex attractions to overcome them.
Gee, FRC, I don't know, maybe because everyone who matters in the medical and mental healthcare communities thinks it's harmful. As I wrote back at the beginning of June: