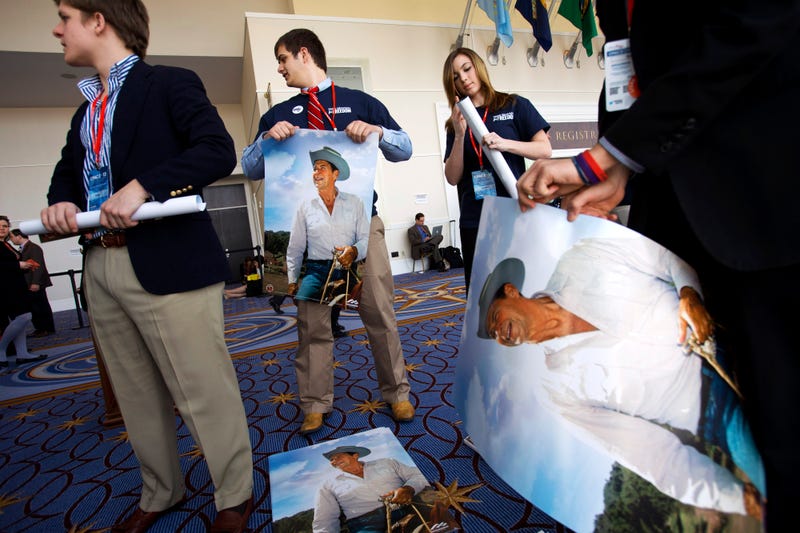 Young Republicans aren't exactly the first thing that comes to mind when you think "progressive," but a new report shows that a solid majority of GOP Youth support same-sex marriage and other rights for LGBT+ individuals.
According to the Pew Research Center, a whopping 61% of Republicans and Republican leaners under 30 are in support of same-sex marriage and just 35% oppose it. That's more than double the percentage of those 50 and over (who support same-sex marriage at 27%). While still not as supportive as anyone in the Democratic/Democratic Leaning category (even 65 years of age and older!), these young conservatives are way ahead of their forebears. On the issue of children being raised by gay or lesbian parents, the numbers are even higher.
It's important to realise that these individuals aren't just general young GOP voters or young people who identify as Republicans or lean towards that party. These are activists who say they espouse support for same-sex marriage because of libertarian principles. These young people are highly involved in conventions, conferences, conservative social media, and libertarian discourse.
This trend within the conservative movement doesn't seem to be gaining much traction with older conservatives who "by comparison, majorities or pluralities of...say this trend is a bad thing for society." And despite these fairly overwhelming numbers from the youth vote, there doesn't seem to be much interest from well known GOP political personalities. I guess we can just hope they eventually get too old and stodgy to stay involved and are instead replaced with younger conservative activists like... hmm... Meghan McCain?