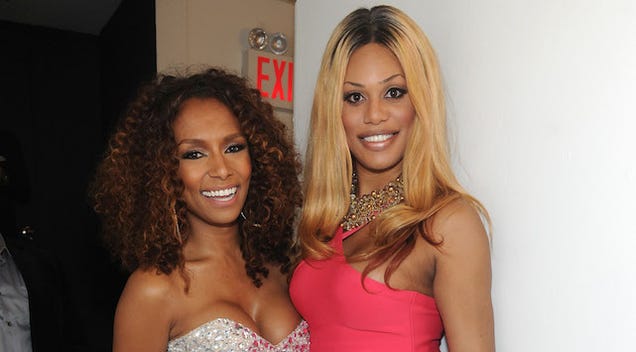 Netflix's Orange Is the New Black star Laverne Cox and author Janet Mock are scheduled to give a talk on the campus of New York University, according to the university Lesbian, Gay, Bisexual, Transgender, and Queer Student Center:
Sit down with Janet Mock (http://janetmock.com) and Laverne Cox (from Orange Is the New Black) for an intimate couch conversation during Women's HERstory Month! They will discuss their experience as transwomen in the media and how they navigate personal, social, and political spaces.
The event will be livestreamed from 7:30PM to 9:00PM on the NYU LGBTSC website.
Excited that Tuesday's convo with me + @LaverneCox at @NYUniversity will be broadcast live! RSVP: http://t.co/NTJhFHKp0E #RedefiningRealness

— Janet Mock (@janetmock) March 6, 2014
Check back for a full report, thoughts, and opinions on the event!
Image via Getty.