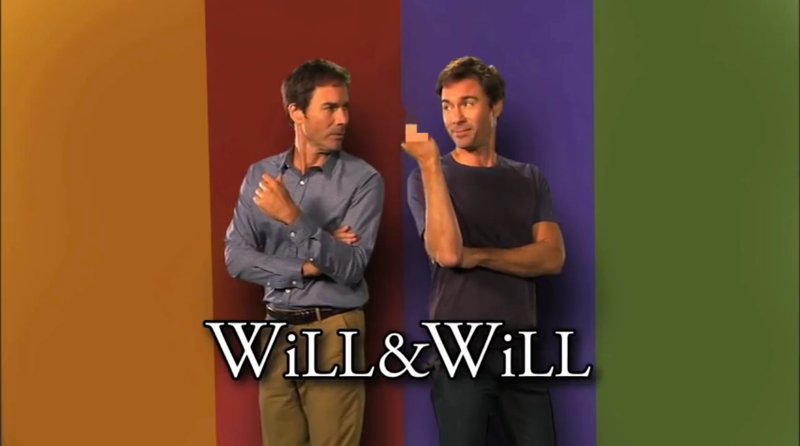 Former Will & Grace star Erick McCormack stopped by Jimmy Kimmel Live to talk television, and specifically to "reveal" a brand new spinoff of his original critically acclaimed sitcom.
In a parody segment on Jimmy Kimmel, the "new spinoff" features an Odd Couple like arrangement between an overly uptight version of McCormack's former character playing opposite an extremely laid back version of the same character.
I have to be honest, I would totally watch this show. Too bad it isn't real... or is it? Watch the whole segment below:
Image via Jimmy Kimmel Live/YouTube.