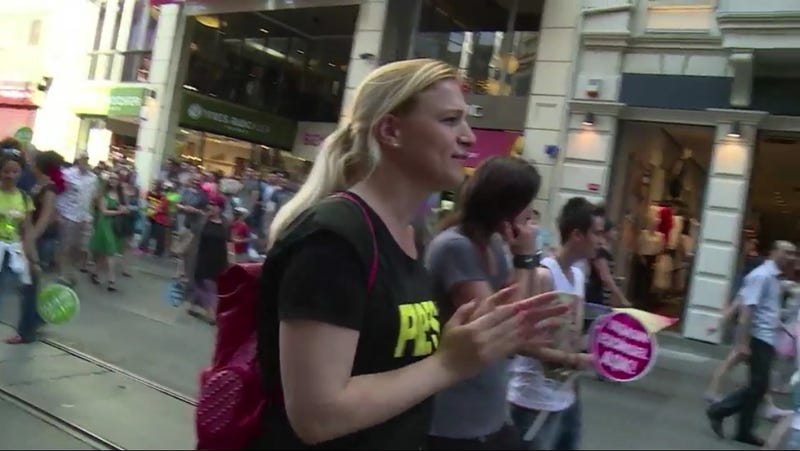 Meet Michelle Demishevich, a prominent LGBT rights activist, and Turkey's very first transgender news anchor.
Turkey is more tolerant of gay and transgender individuals than other Muslim countries. Turkey hosts the largest LGBT pride event anywhere in the Muslim world, and changing one's gender marker has been available in the country since the 1980s. Despite these legal changes, society has been slow to increase its level of acceptance.
According to Demishevich's interview with AFP, there is still extreme violence against trans women. Demishevich herself was attacked in a park and the perpetrator has only recently been found guilty and jailed. There are also many Muslim clerics who will not allow transgender individuals to be buried in Muslim cemeteries.
Even in death we are pushed to the margins of society.
While in the West, transgender stars such as Laverne Cox and others are becoming mainstream, in Turkey, which straddles the East/West divide and always has, Demishivich's position is quite unique.
Image via AFP Broadcast.